Meet your Hosts at Golden Valley Getaways
Bob and Gail Singer
Bob's hitch in the U. S. Navy and his career with PPG Industries as an controls engineer have afforded him opportunities to travel extensively. Having experienced many places, he is quick to agree that nothing can compare with his own mountain refuge here in Golden Valley, NC. Bob is a car enthusiast. Bob is a motorcycle enthusiast. Well, Bob is an enthusiast...pick a subject! He loves working with his hands and caring for his property.
Gail is a nurse and homemaker. By day, she is the intelligent, decisive, compassionate caregiver, a professional in the field of nursing. When evening brings her home, she still finds the energy to employ her flair for decorating and homemaking. She loves dolls, she makes jams and jellies. Her North Carolina country heritage is exhibited in every decorative detail of the Rocky Bottom & Daisy Cabin.
Feel free to call, we'd love to talk to you personally about your getaway!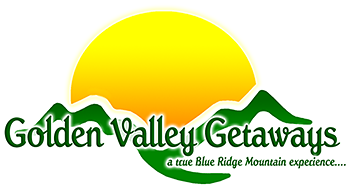 Offered by Golden Valley Property Management
DBA Golden Valley Getaways
Robert Singer - Broker in Charge • Gail Singer - CEO
Managing and owning properties in Rutherford and Polk Counties of North Carolina